Cojimar, east of Havana - Page 20 Home Page - Table of Contents
---
Today we take a trip to the east of Havana. We must pass through the tunnel below the bay, and the way is very beautiful.
On the highway, going down towards Santa Marķa del Mar Beach. The large building in the background is the Hotel Tropicoco.
See map, click below
To the east of Havana there are also many beautiful beaches, like Santa Maria del Mar. Here is Santa Maria beach.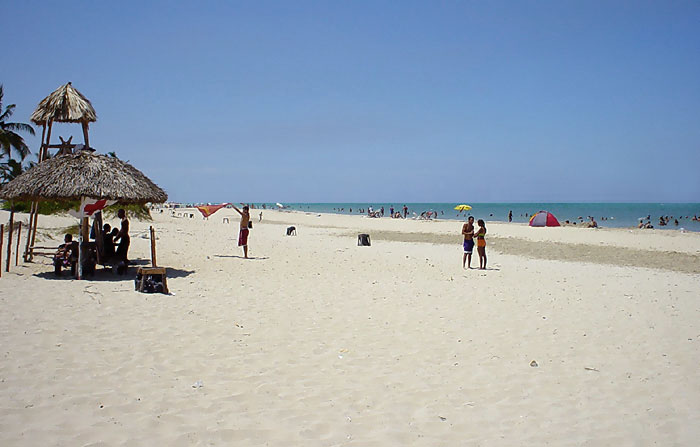 Today we dine at La Terraza restaurant. At this place Ernest Hemingway was many times, and he usually ate there with Santiago, his Cuban skipper of the boat Pilar. Now this is a very visited place, normally it is full of American tourists, like today.
Hungry customers sit patiently to dine on some of the freshest seafood available...
...Now this is fresh.
This view of the Cojimar River is seen from La Terraza Restaurant.
Now we return home to Havana
---
Page 13 Page 14 Page 15 Page 16 Page 17 (Pinar del Rio) Page 18 Chinatown Page 19 - El Teatro
Page 20 - East Havana Page 21 - Classic Cars Page 22 La Plaza Vieja Page 23 San Lazaro church and Page 24