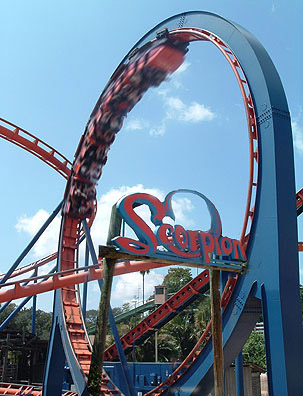 The Scorpion - Opened in 1981 featuring one of Anton Schwarzkopf's signature vertical loops with intense, positive G-forces.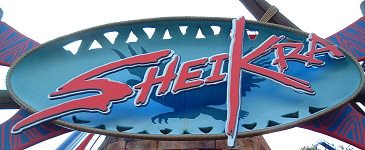 The name SheiKra is derived from a shikra,
an African hawk that is known to dive straight down for its prey.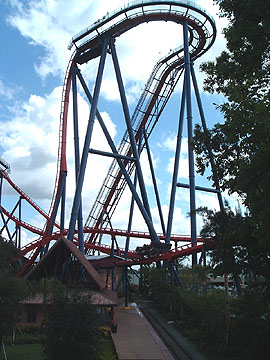 The Stanleyville section remained essentially unchanged from 1989 until 2005, when SheiKra opened and the surrounding area was renovated.
Land-Lubbers viewpoint
Going up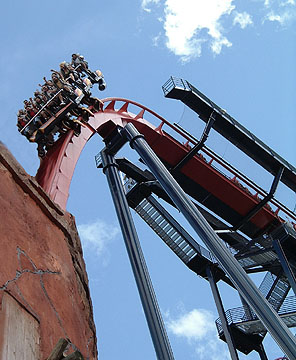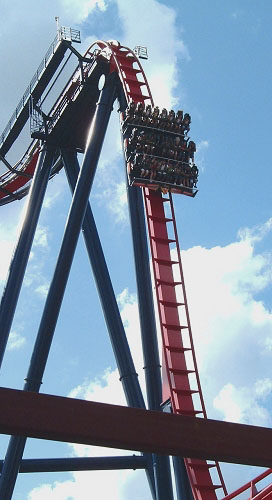 Left - Here you sit for a few seconds to enjoy the view before the brakes release, dropping you straight down!
Right - Taking the plunge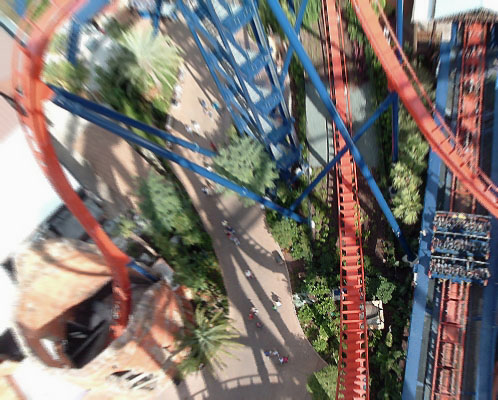 Ride SheiKra BEFORE lunch!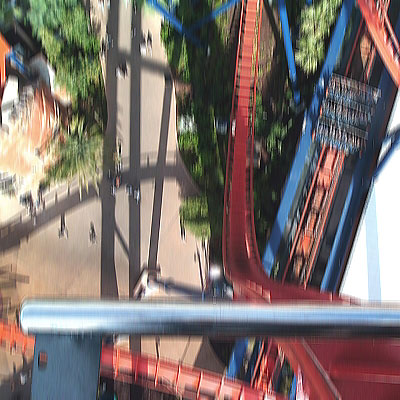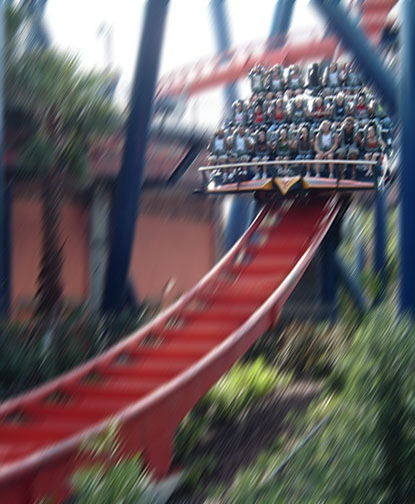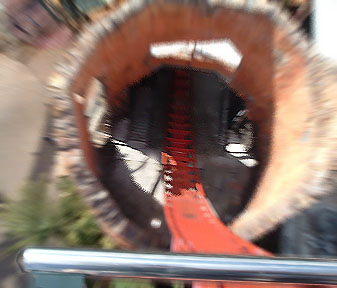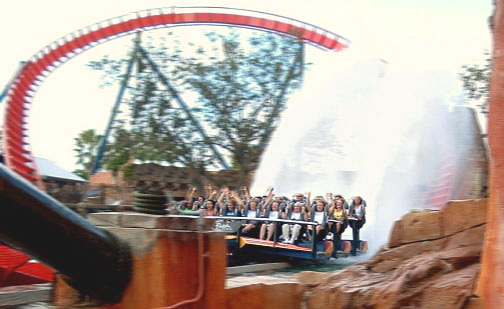 Splashdown! Water brakes.
1 2 3 4 5 6 7 8 9 BG History Tampapix home