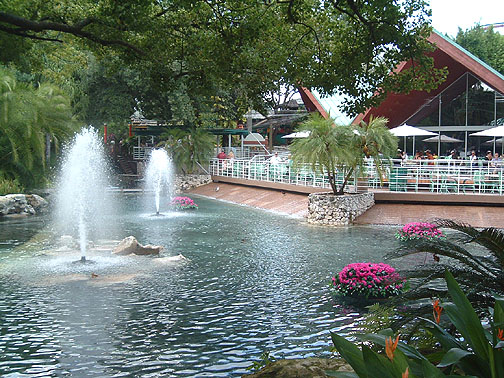 Back in the fifties, beer-brewer Anheuser - Busch started a beer garden and a bird show at the front of its new brewery in Tampa. It opened on March 31, 1959 as an admission-free hospitality facility for the Tampa Anheuser-Busch brewery on the grounds of the manufacturing plant. Visitors could watch bird shows and animal acts in a tropical setting and before leaving the grounds entered a beer garden offering free Busch beer to drink. Hundreds of exotic birds filled the fully interactive Bird Gardens.

<![if !vml]><![endif]>
The Hospitality House and Gardens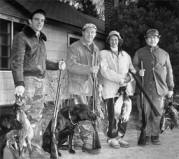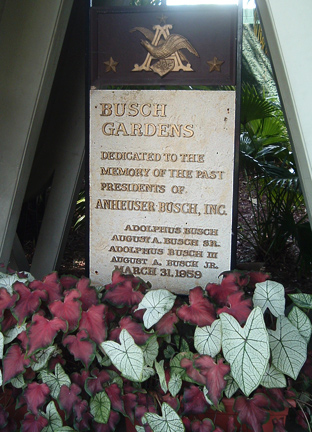 See photos of E. Anheuser and Adolphus Busch family from LIFE Magazine
Also see "Brewmasters Club"
See Anheuser and Busch descendant family tree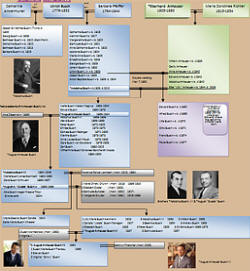 Chronology of past corporate leaders (President /CEO)

Term
President/CEO
Born-Died
Notes
1860–1880
Eberhard Anheuser
1805–1880
Predecessor company E. Anheuser & Co.
1880–1913
Adolphus Busch
1839–1913
Incorporated Anheuser-Busch in 1875
1913–1934
August Anheuser Busch, Sr.
1865–1934
Led the company through WW1, Prohibition and the Great Depression
1934–1946
Adolphus Busch III
1891–1946
Turned the company's baker's yeast operations into the nation's leader
1946–1974
August A. "Gussie" Busch, Jr.
1899–1989
Became prominent sportsman as owner of the St. Louis Cardinals franchise in Major League Baseball from 1953 until his death. See family portrait
1974–2002
August Anhueser Busch III
1937
Known as "Auggie" and as "The Third" or "Three Sticks" by subordinates and employees at Anheuser-Busch
2002–2006
Patrick Stokes
1942
First time in history of the company that a non-Busch family member ran the day to day operations, while A.A.Busch III continued to serve on the Board.
2006–2008
August A. Busch IV
1964
In April of 2008, Mr. Busch told beer distributors that Anheuser Busch would never be bought "on my watch." On July 13th, 2008, he signed off on the sale of Anheuser Busch to InBev, ending 150 years of family control.
2008–
Dave Peacock
Current President and CEO of Anheuser-Busch. He was appointed by InBev to head the new subsidiary.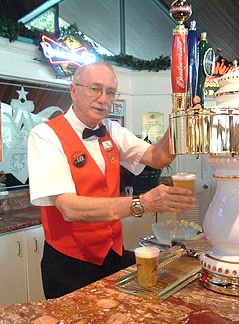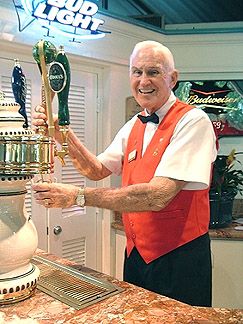 You've said it all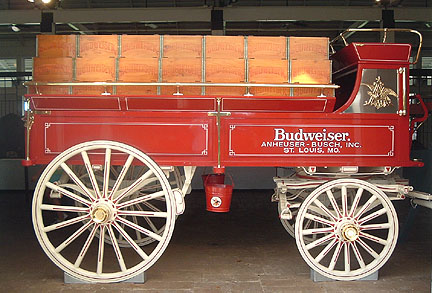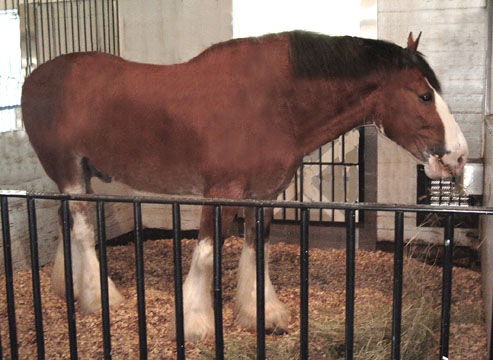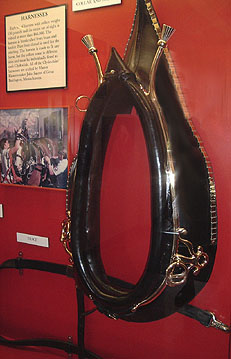 30 days in the "Clydesdale cooler" for horsing around Clyde's harness
A visit to the Clydesdale Hamlet The team in action History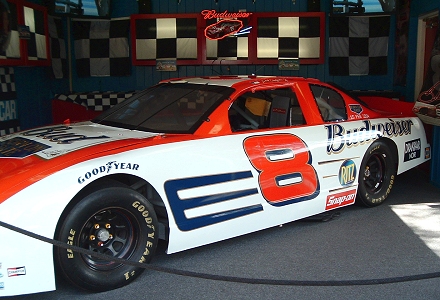 A speedier way to deliver Bud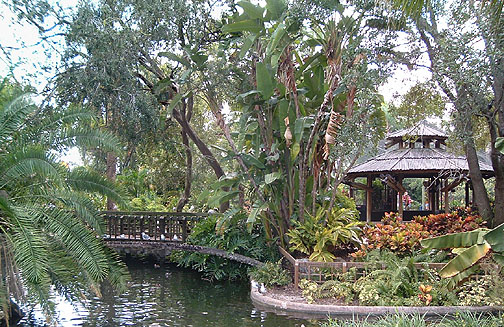 Gardens in the area of the Hospitality House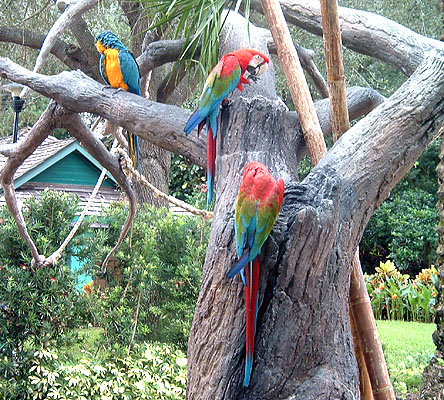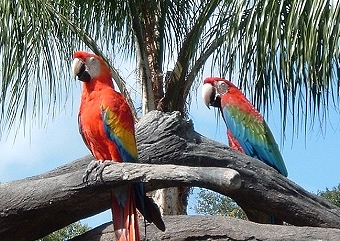 Macaws on lookout

Flamingo Family
1 2 3 4 5 6 7 8 9 BG History Tampapix