Tampa Streetcar Fest 2004 - Centro Ybor - Page 4
---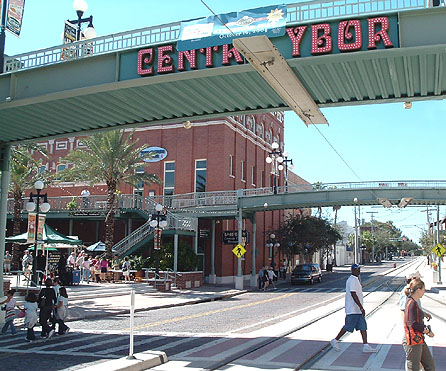 After turning east on 8th Avenue, we soon arrive at the Centro Ybor Station
and pass under the pedestrian walkways over 8th Avenue.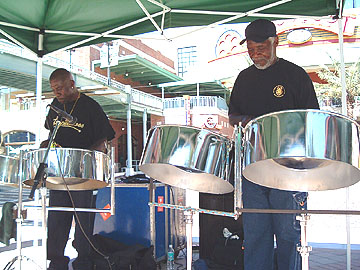 The sounds of the Caribbean fill the air in Centro Ybor on this festive day,
but entertainment can be enjoyed here every weekend.
To enjoy entertainment for the whole family, come during the day.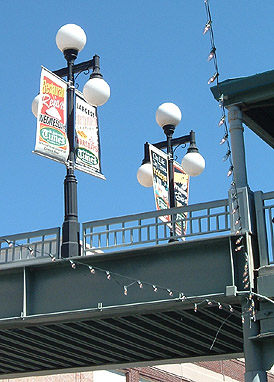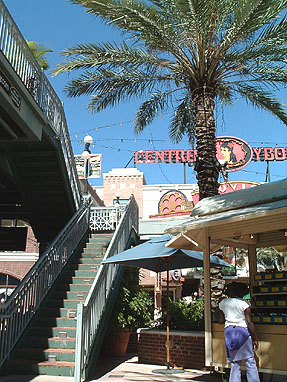 In Centro Ybor, symbols of the past are everywhere your eye (and camera lens) wanders.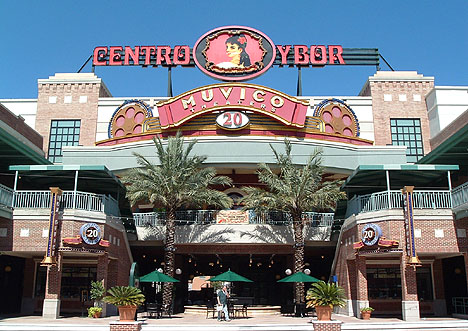 This Muvico Theater boasts 20 cinemas, a far cry from the "nickelodeons" of early Ybor.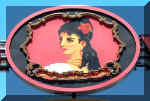 click to enlarge
SCENES FROM 7TH AVENUE NEAR CENTRO YBOR: 3 4
---
1 2 3 4 5 6 7 8 9 10 11 12 13 14 15