Tampa Outdoor Artwork
This page will be dedicated to displaying the various outdoor murals, paintings and sculptures in Tampa
---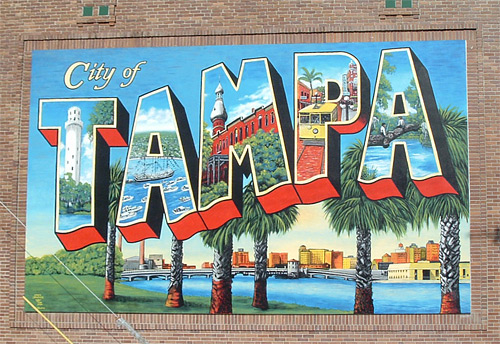 This colorful painting faces downtown commuters as they leave downtown heading northbound on Florida Avenue at the corner of Royal Street.
Read about this mural and the artist, Carl Cowden
In the letters that spell "Tampa" you can see the Sulfur Springs water tower, the Gasparilla ship and accompanying flotilla, the old Tampa Bay Hotel now the University of Tampa, a streetcar in Ybor City, and a nature scene on the Hillsborough River.
The skyline in the background shows downtown Tampa across the Hillsborough River as it appeared in the old days. The bridge could be the old Lafayette Street bridge which is now Kennedy Blvd.
See mural on the side of the Marti-Maceo Society building in Ybor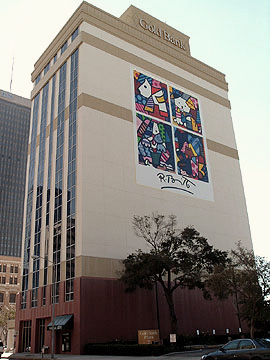 This is the Gold Bank building downtown, with large poster by Romero Britto.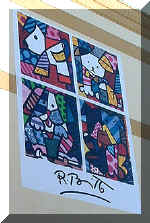 click button to see larger image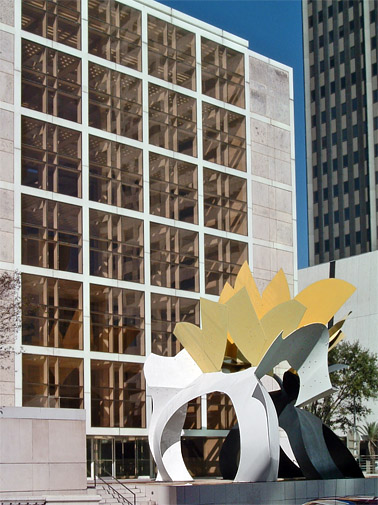 This interesting sculpture is in front of 400 N. Ashley Plaza
formerly the NCNB building.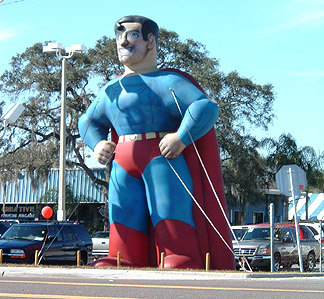 Whether art or advertising, or a little of both, this inflated superman catches everyone's attention as they drive down Florida Avenue around Fowler Avenue. His pitch: A super deal at this used car lot.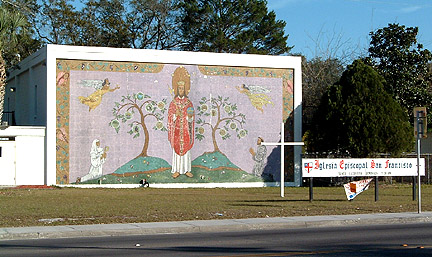 This mural adorns the side of Iglesia Episcopal San Francisco located on North Nebraska Avenue, just north of Sligh Avenue.