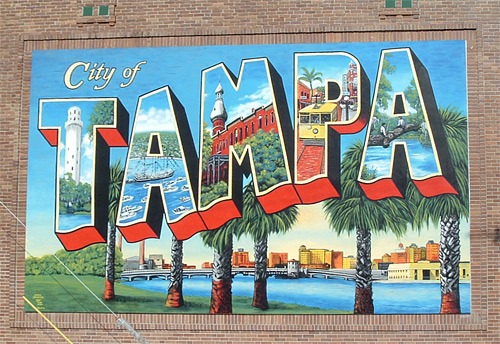 This colorful mural faces downtown commuters as they leave downtown heading northbound at 1102 N. Florida Avenue at the corner of Royal Street.
Read about this mural and the artist, Carl Cowden, III
In the letters that spell "Tampa" you can see the Sulphur Springs water tower, the Gasparilla ship and accompanying flotilla, the old Tampa Bay Hotel now the University of Tampa, a streetcar in Ybor City, and a nature scene on the Hillsborough River.
The skyline in the background shows downtown Tampa across the Hillsborough River as it appeared in the old days. The bridge could be the old Lafayette Street bridge which is now Kennedy Blvd.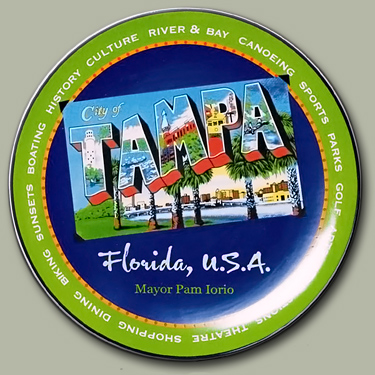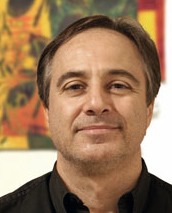 Signed City of Tampa porcelain plate, 2009 - commemorative plate signed by Mayor Pam Iorio featuring the art work of artist Carl Cowden.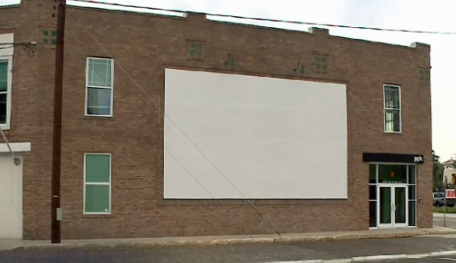 In April of 2012, the mural was removed in order to repair the wall it was painted on. A serious problem had developed over the years--moisture had seeped into the stucco on the wall causing cracking which threatened to damage the mural according to Gaspar Properties, the owners of the building. The City of Tampa's public art program is funding the project. Including labor and materials, the cost is $12,000, with half of that marked for Cowden to repaint the mural.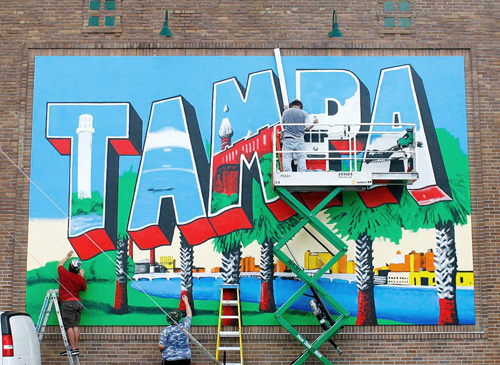 Photo: Standing on a scissors lift, Mural Artist Carl Cowden III, 56, right, of Tampa, and his two sons Carl IV, 20, left, and Griffin, 19, center, repaint the City of Tampa mural on the side of the building on Royal Street near Florida Avenue in Tampa, Fla. , on Thursday, July 5, 2012
Work on repainting the mural began in June, 2012 and was still in progress as of July.
Tampa Mural, We Wish You Were Here
Iconic Tampa Mural Becomes Blank Wall
Below: The same building in 1957. Photo courtesy of Johnny Cinchett whose father, John F. Cinchett of Cinchett Neon Signs in Tampa, made and installed the Pepsi-Cola sign on the roof.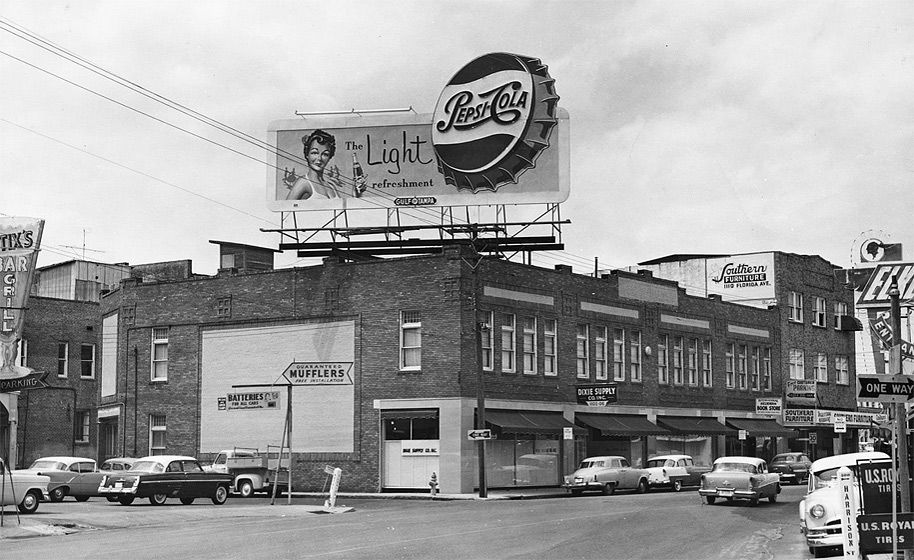 Place your cursor on the photo to add the mural and color.
The bar & grill located at far left was "Stix's Glass Lounge."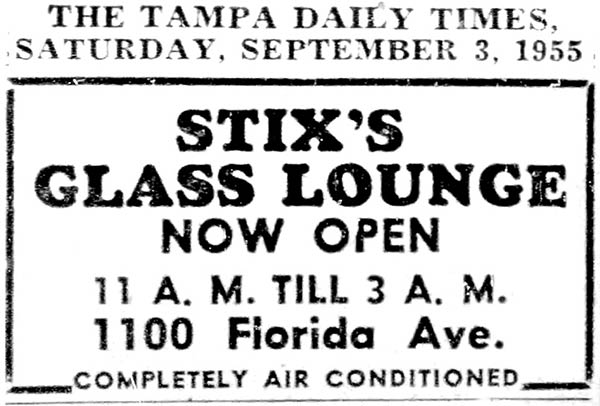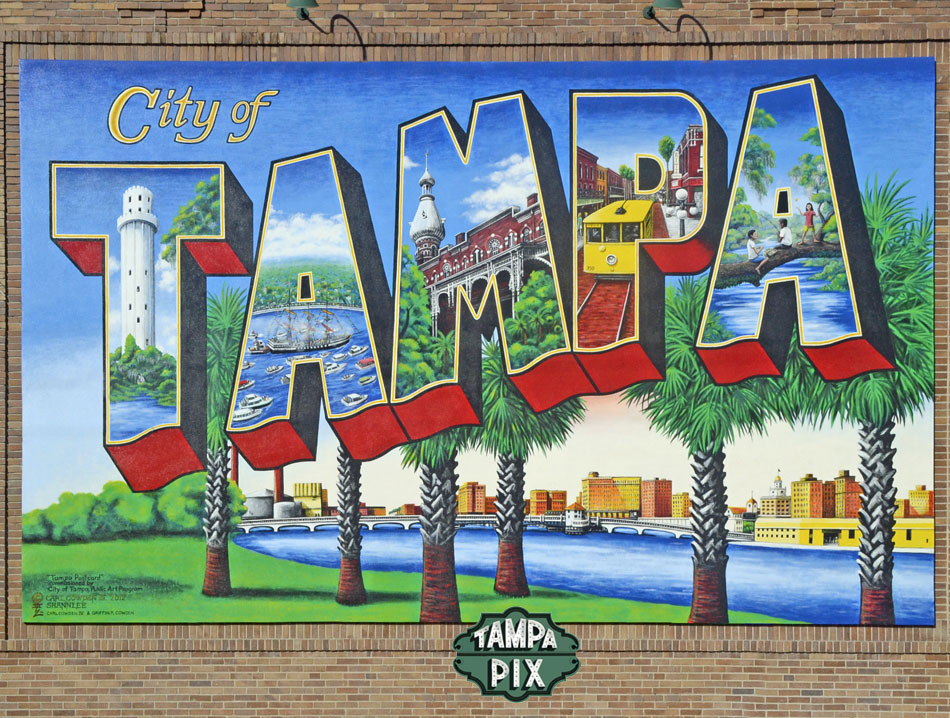 Finished!