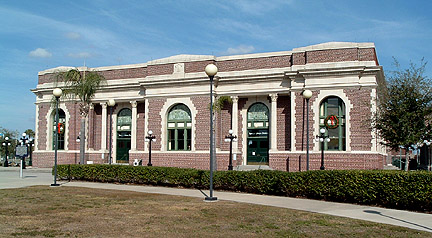 From Tampa.gov website: The Tampa Union Station, located at 601 N. Nebraska Avenue, was donated to the City by the rail freight company, CSX. CSX took title to the landmark station back from the preservation group after forgiving the mortgage on the property. Tampa Union Station Preservation and Redevelopment Inc. is a non-profit company, which owned the property and had overseen renovations to the two-story brick building since 1991. Altogether, more than $2.5 million in grants and loans have been spent for the purchase and renovation of this site.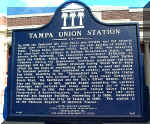 The historic train station was built in 1912 and was closed in 1982, due to structural deterioration.
The City held a grand re-opening ceremony May 30, 1998.
click to read the marker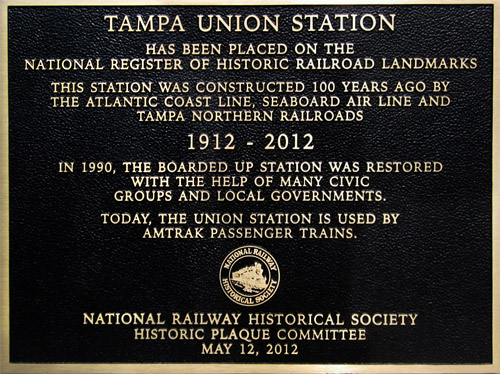 "Union Station" was named from its function as a location where two or more common carriers (railroads) arrive and depart, allowing a transfer of passengers and express. When Tampa Union Station was built in 1912, it was served by three railroads (Atlantic Coast Line RR, Seaboard Air Line RR, and Tampa & Gulf Coast RR), thereby creating a "union" of the three lines.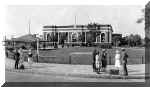 New arrivals waiting at curbside of the Tampa Union Station with their suitcases, in 1922 (Courtesy, Tampa-Hillsborough County Public Library System). The depot was built in 1912 as a joint venture of the Atlantic Coast Line and the Seaboard Airline railroads.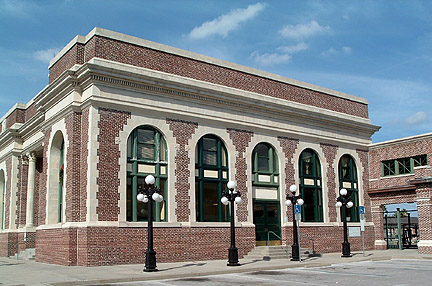 South side views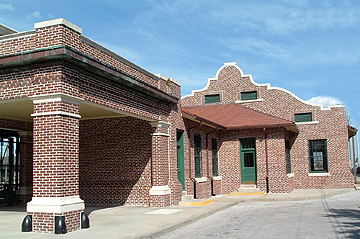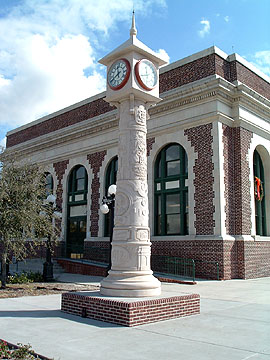 Read about the clock sculpture and the artist, William Culbertson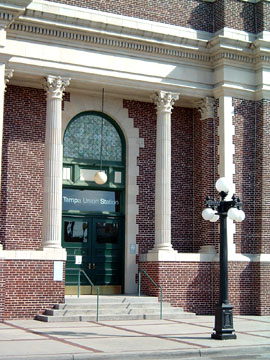 Read more about Tampa's Union Station and see more photos, inside and outside