St. James House of Prayer - Tampa, FL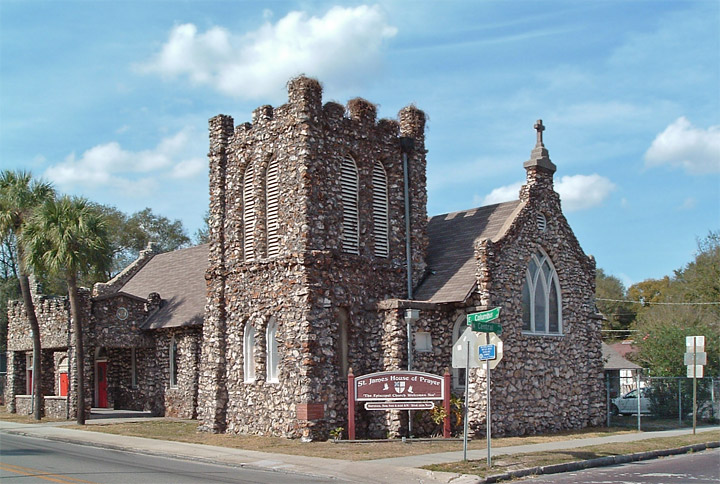 St. James Episcopal Church was founded in Tampa in 1895 to serve the predominately black Bahamians and Cubans from Key West who followed the relocation of the cigar industry to Tampa. With them, they brought their high Anglican traditions. Many were converts from Roman Catholicism.

The Episcopal House of Prayer, established in 1907, was the third white Episcopal Church in Tampa. The rock church was built in 1922 from rocks dredged from the nearby Hillsborough River.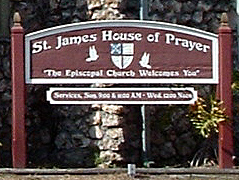 In 1923 the Church moved to the unique stone building which St. James House of Prayer occupies today. In the 1960ís, EHOP became one of the first integrated churches in Tampa when three families from St. James on an exploratory mission, joined EHOP. On February 21, 1991 church building was added to the National Historic Register of Historic Places.
It is located on the corner of Central Avenue and Columbus Drive in Tampa Heights.