Page 2 SUPER BOWL NEIGHBORHOOD PARKING Page 3: SUPER BOWL 55 FLYOVER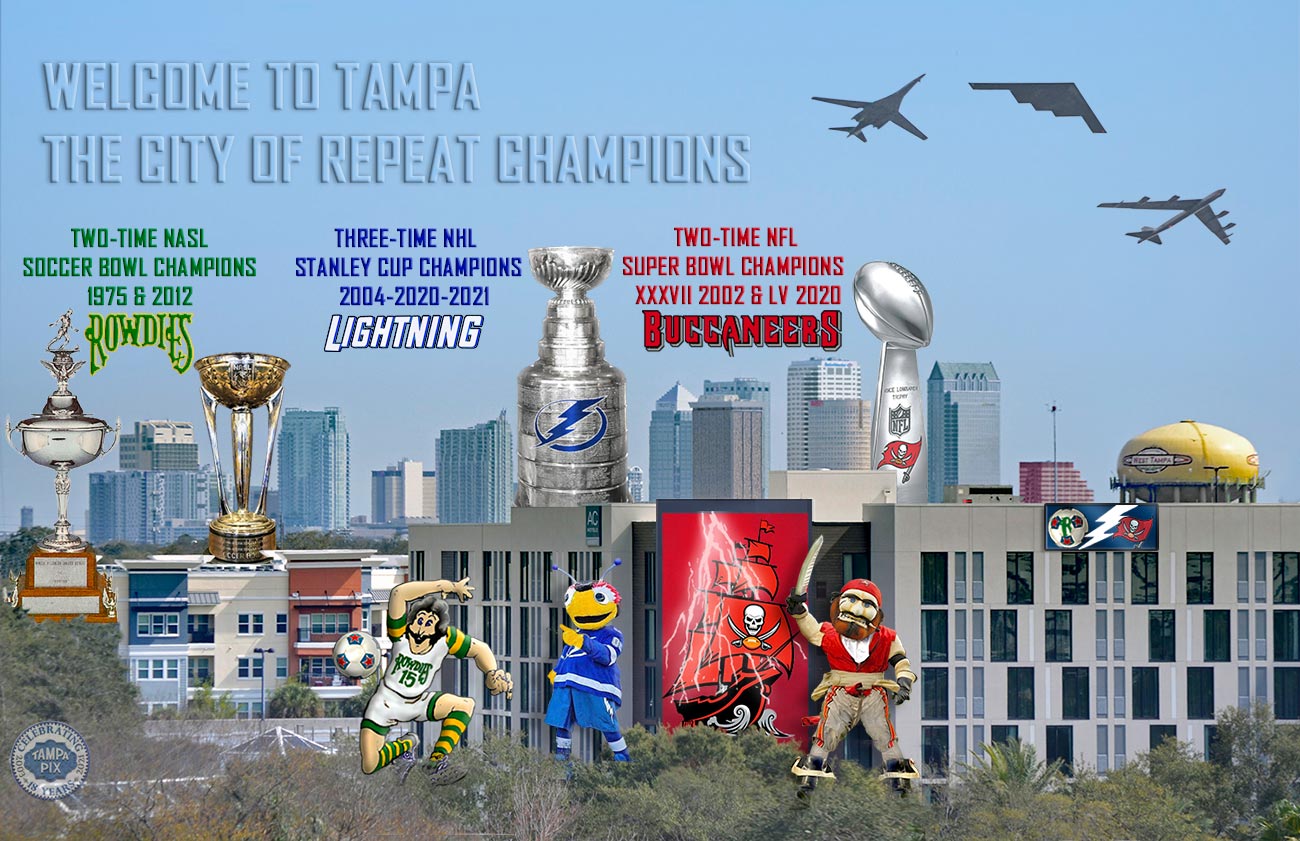 TAMPA International Airport, Feb. 5, 2021
WELCOME TO TAMPA, NOT TAMPA BAY.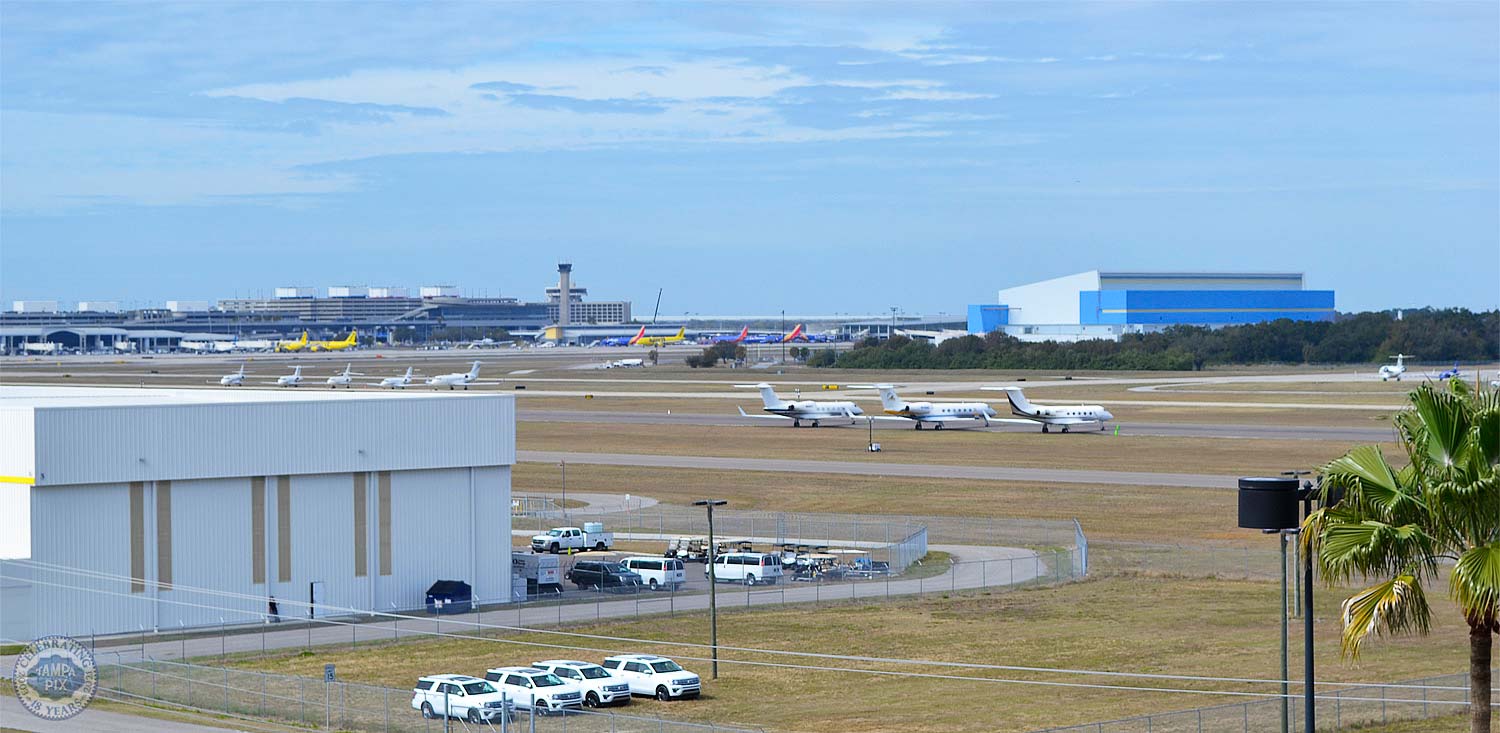 Ray Jay seen from top level of Corp Ctr. 2 Parking Garage at Jim Walter Blvd.
Digital modification to signage. (TampaPix is not subject to NFL neutrality restrictions. NO KC promos allowed here.)
MOUSE-OVER THE PHOTO TO SEE RAY JAY IN 2009 FOR SUPER BOWL XLIII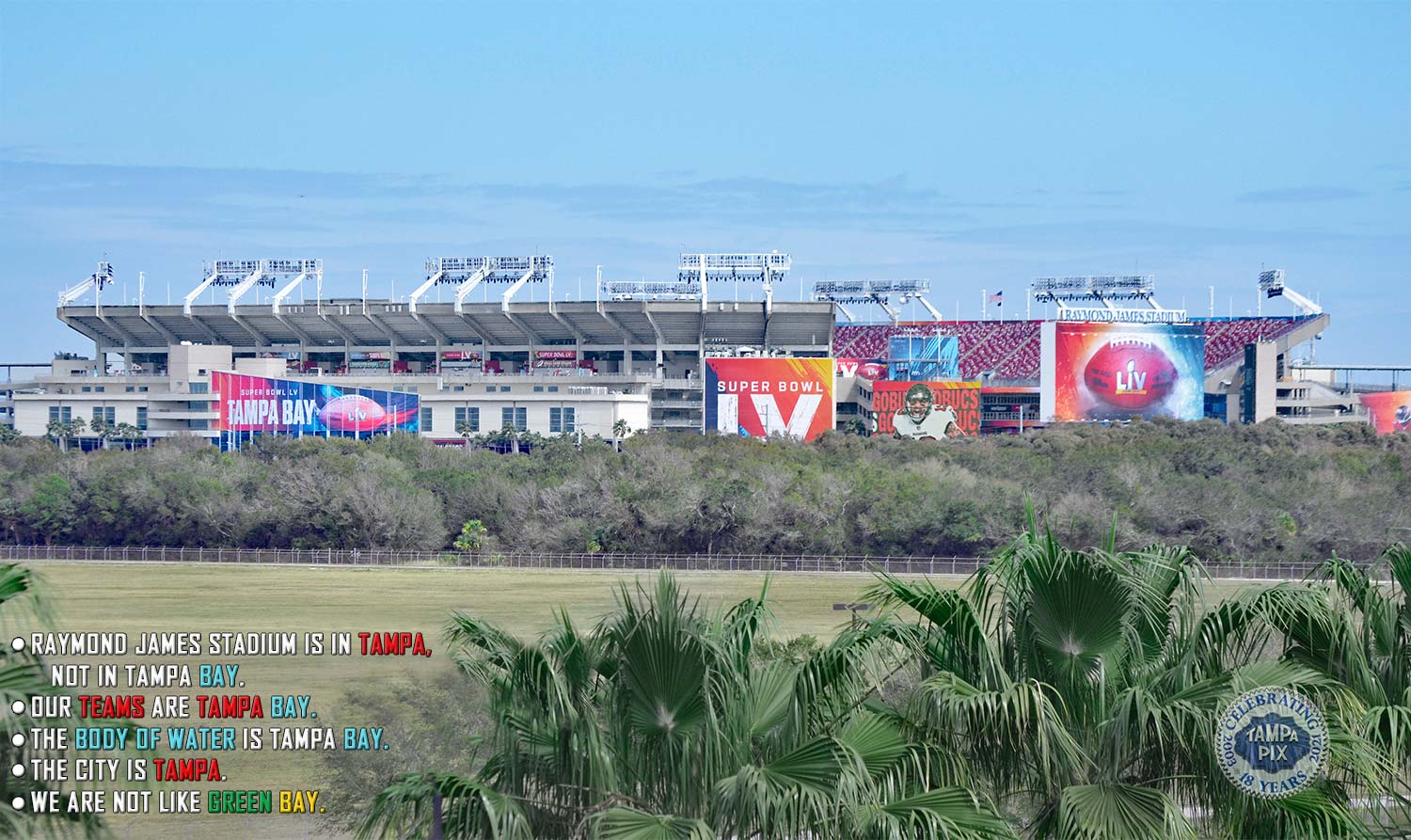 Mike Evans at the northeast corner of Columbus Drive and Dale Mabry Hwy.
Feb. 5, 2021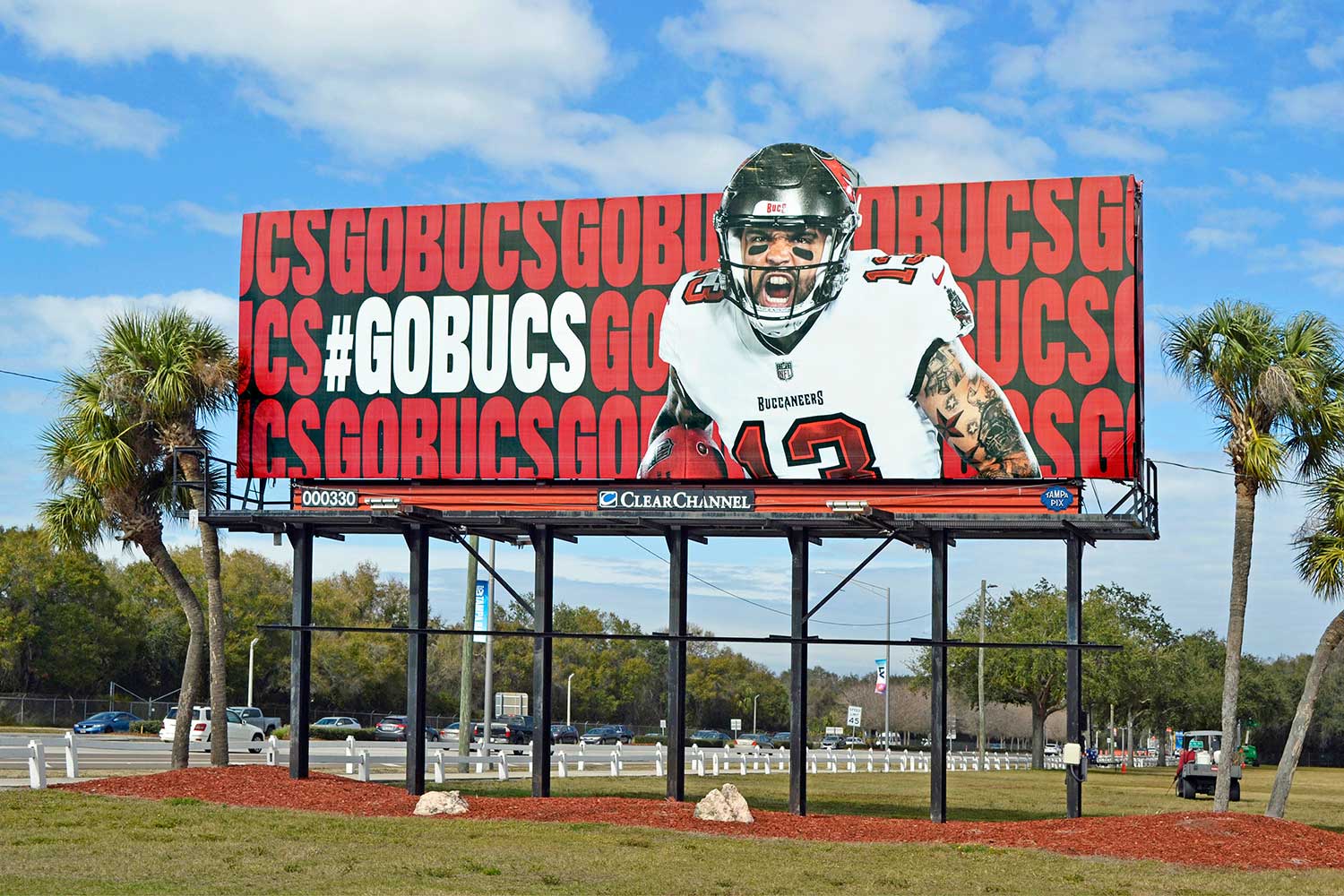 Just beyond the above billboard to the right, is the Yankee's training facility.
Formerly known as "RedsLand" when the Cincinnati Reds used to do spring training here.
Outside view of an outfield wall.
Feb. 5, 2021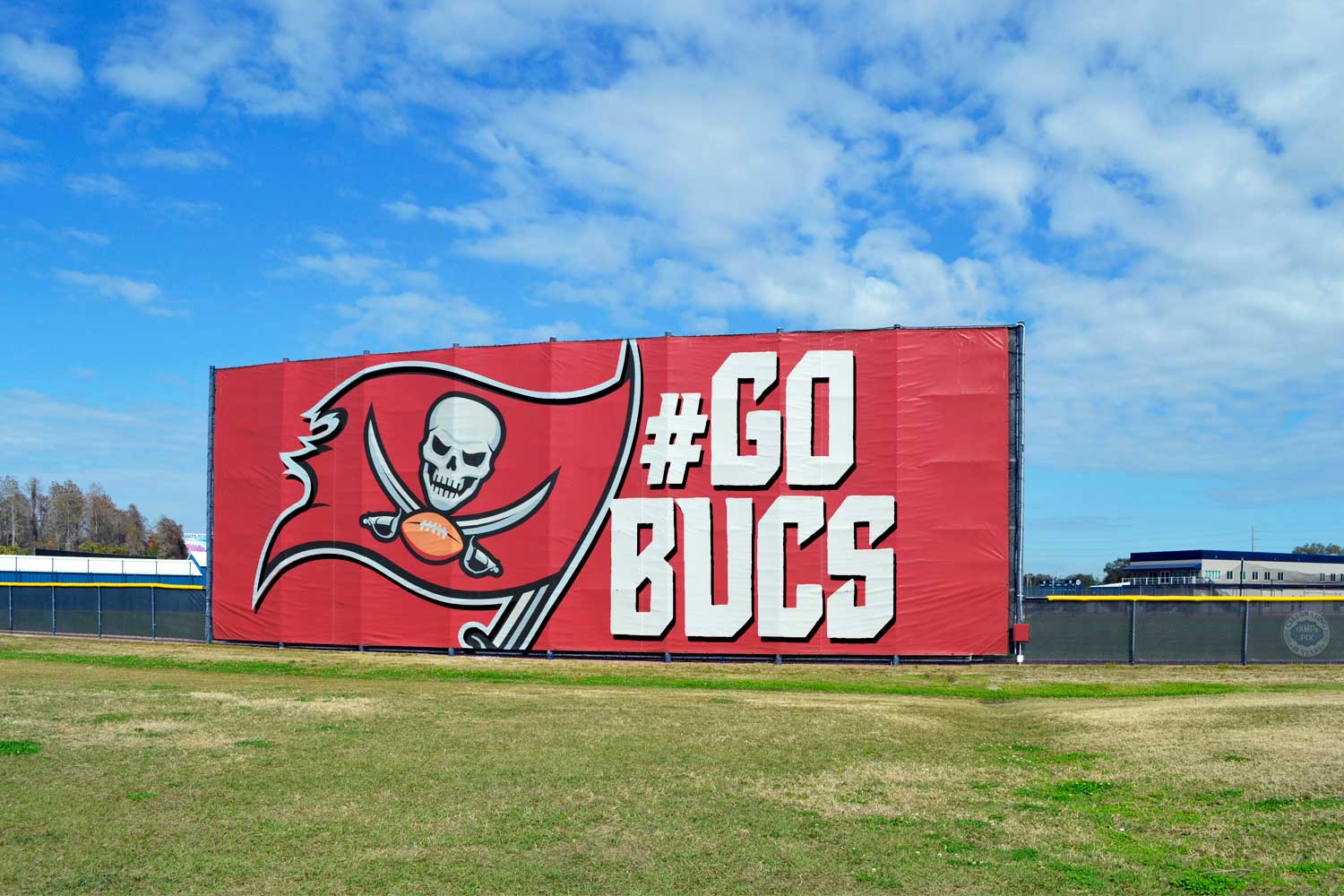 WEST SIDE OF RAY JAY AS SEEN FROM ACROSS DALE MABRY HWY.
Looking southeast.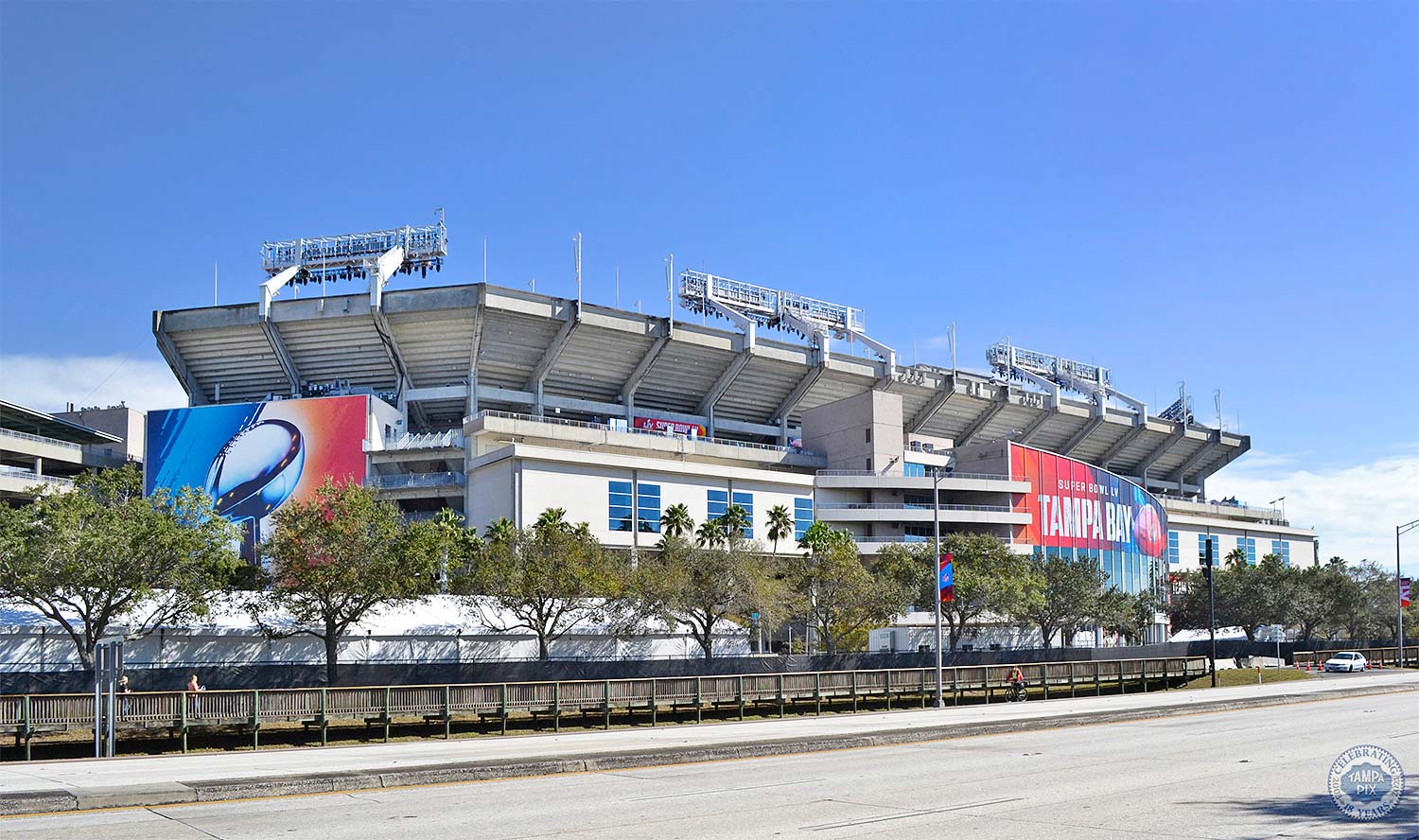 CLOSE UP OF WEST SIDE GLASS ENCLOSED ATRIUM ON THE DALE MABRY HWY. SIDE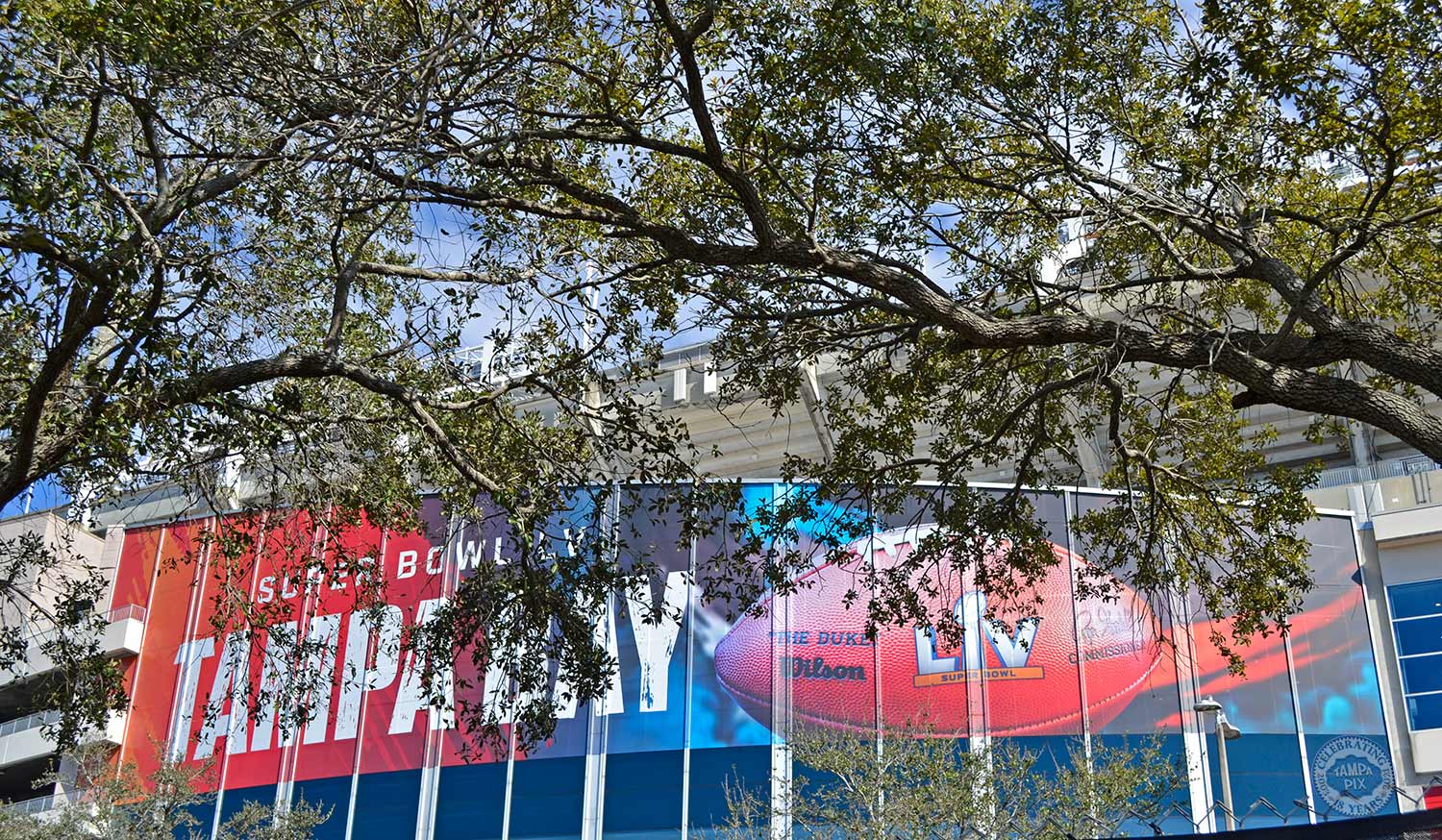 SAME AS ABOVE BUT TAKEN FROM ACROSS DALE MABRY HWY.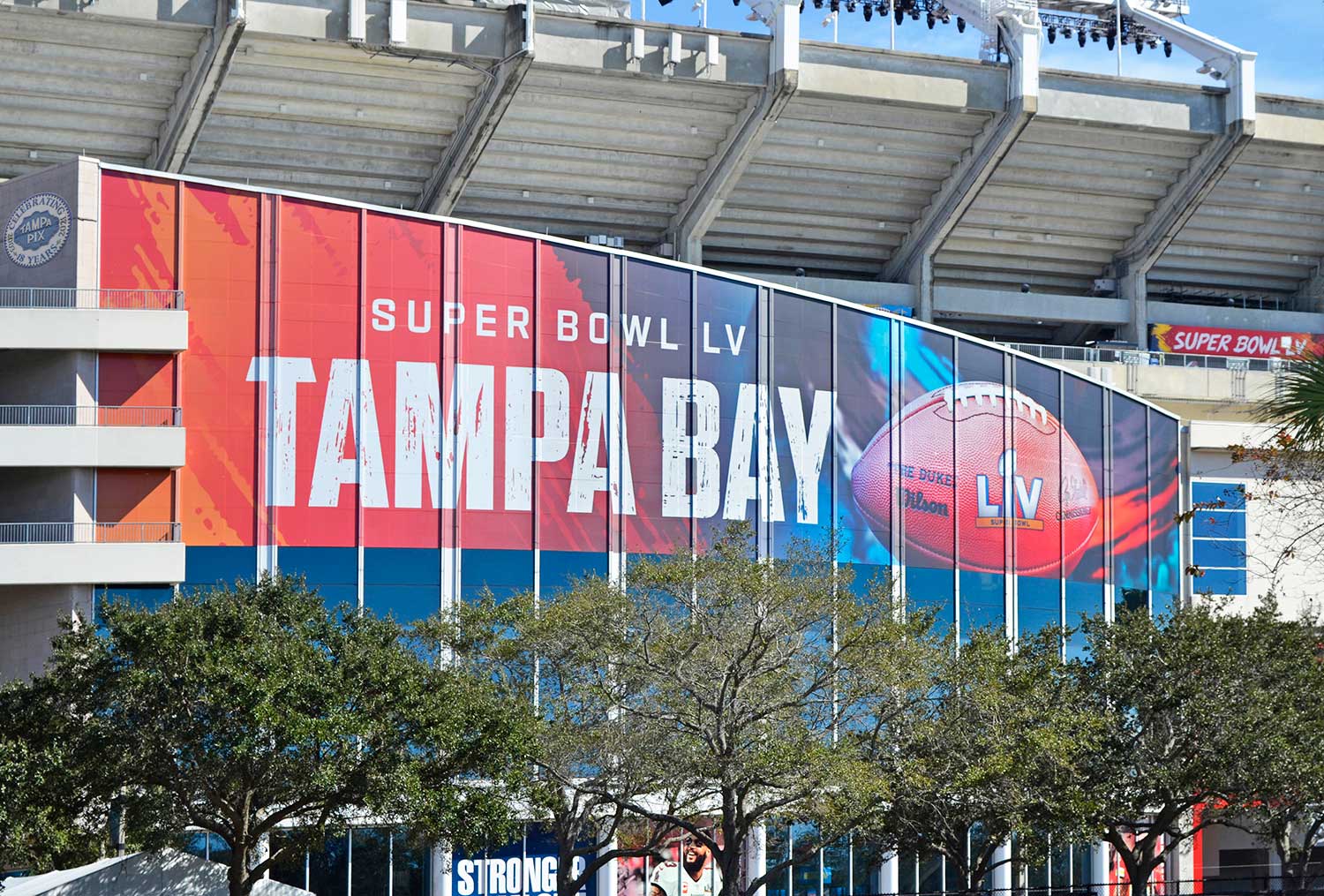 It's not easy crossing Dale Mabry Highway, anywhere at anytime!
Looking north from next to Ray Jay, with pedestrian bridge to Legends Field in the distance.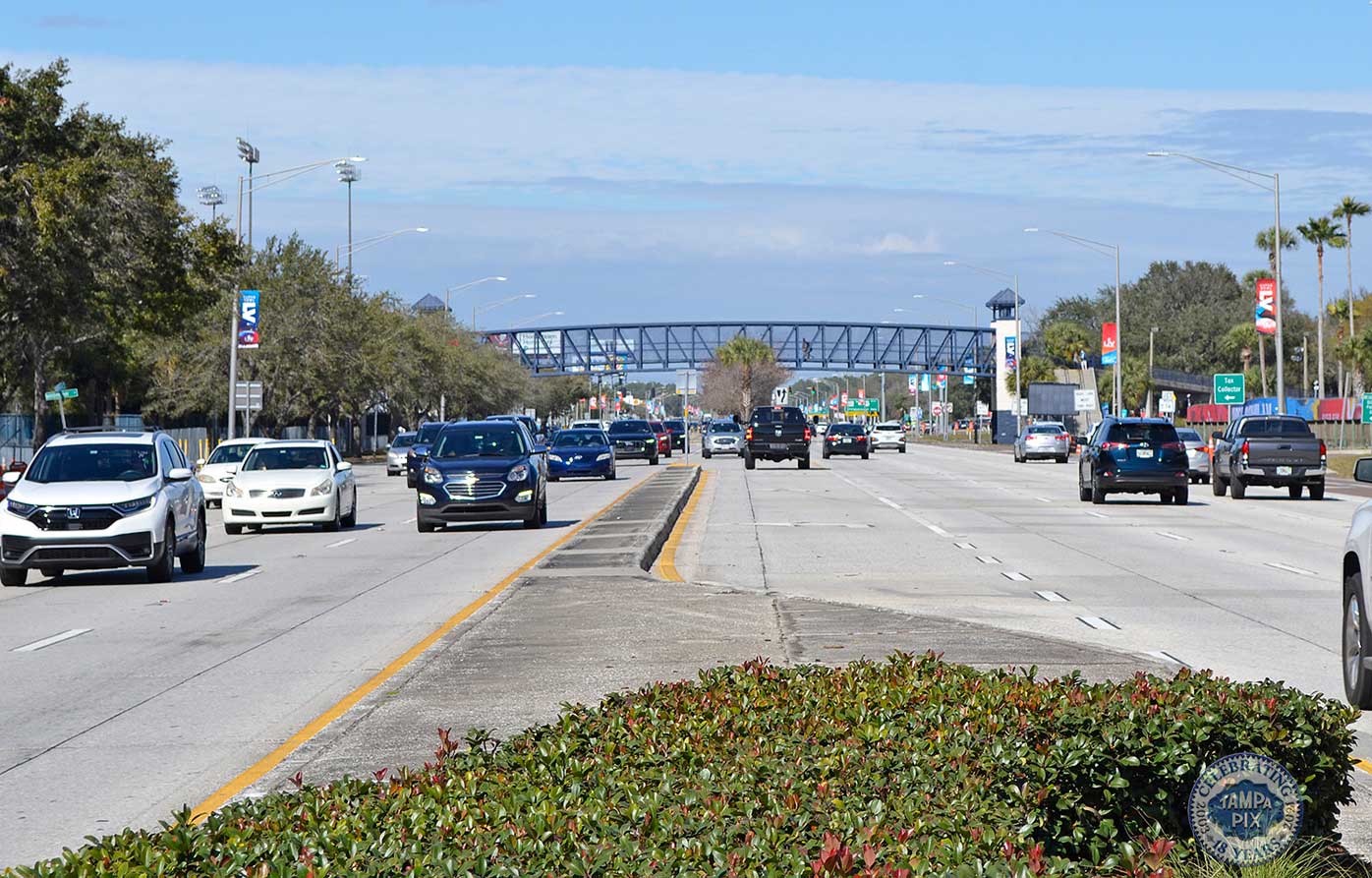 View looking northeast at the south end of Ray Jay, from across Tampa Bay Blvd.
Slight digital modification of visiting team signage has been made. (No NFL neutrality regulations allowed here.)
Feb. 5, 2021.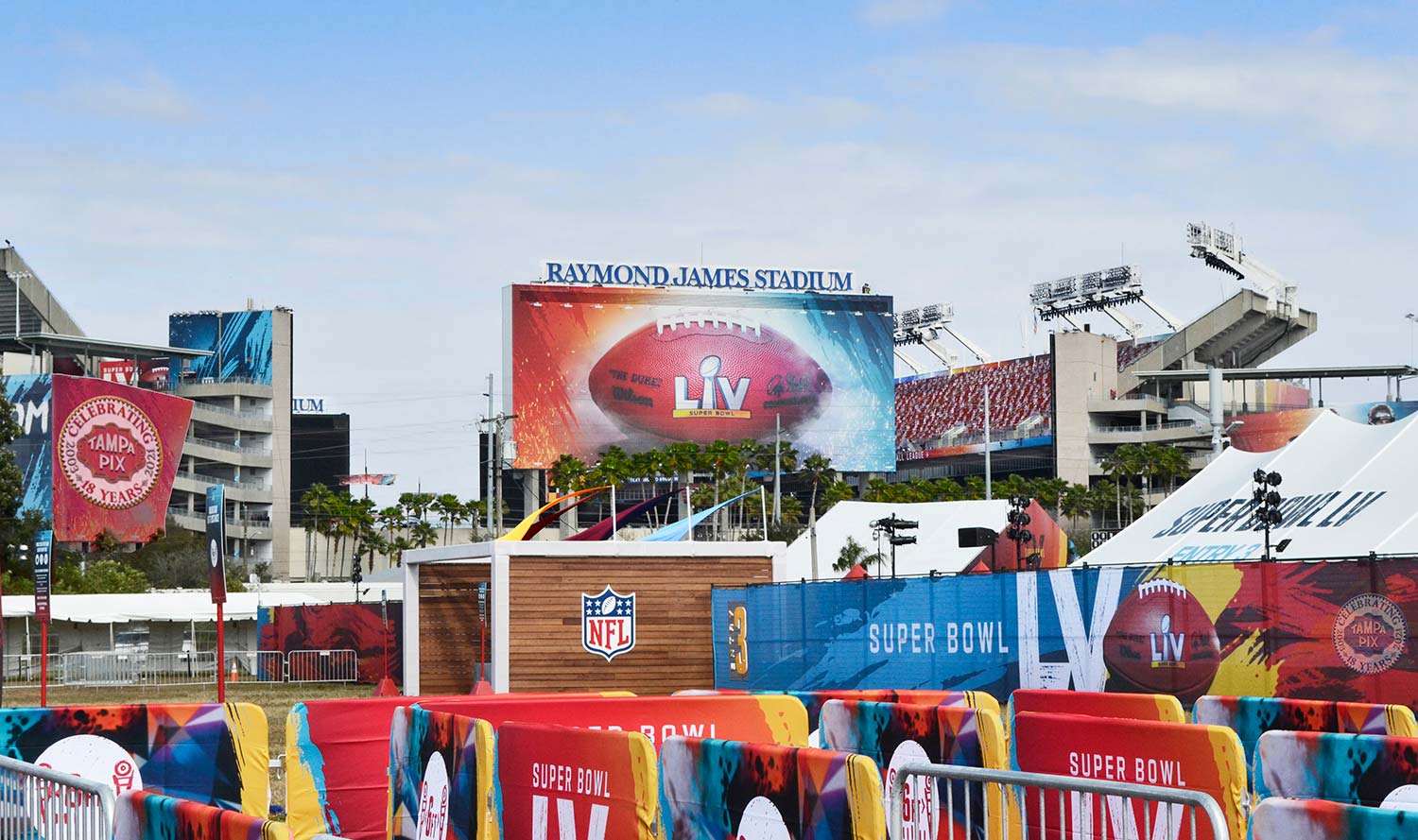 View from Himes Ave. looking northwest.
Feb. 5, 2021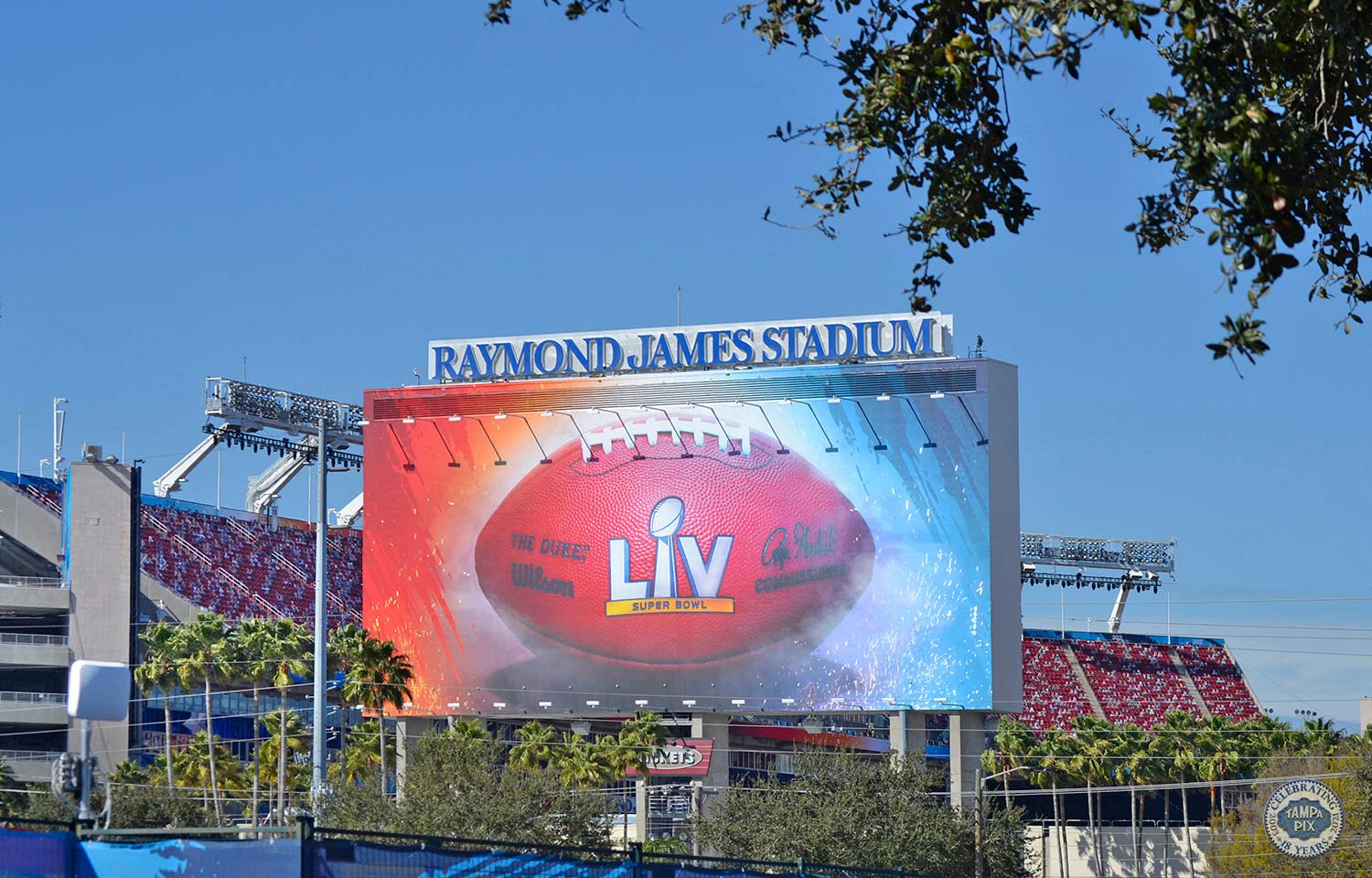 WHERE'S THE GOAT? WHAT HAPPENED TO THE GOAT?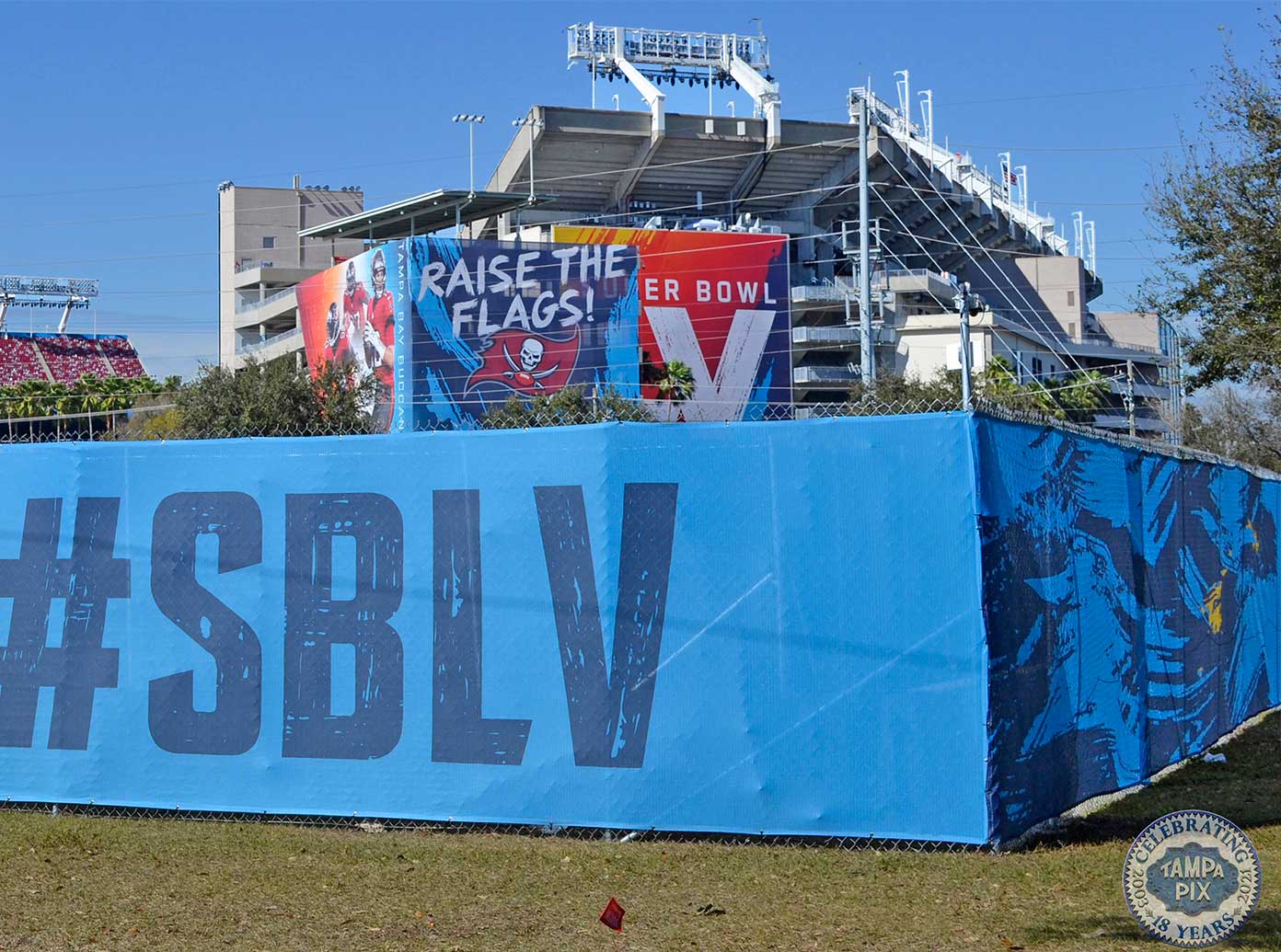 PAGE 1 - RAYMOND JAMES STADIUM and SURROUNDING AREA
Page 2 SUPER BOWL NEIGHBORHOOD PARKING Page 3: SUPER BOWL 55 FLYOVER

RELATED TAMPAPIX FEATURES
2008 Tour of Ray Jay & Super Bowl 43 photos | 2009 Super Bowl 43 NFL Experience in Tampa | Ray Jay Stadium Flyovers | Tampa Stadium History