This stunning panorama of La Habana was shot from el Morro fort by Jose Bàez Home Page - Table of Contents
Use the scroll bar at the bottom of your screen to scroll to the right, this is a wide picture; more pictures below this one.
Havana Bay
A popular pastime, fishing from el Malecon.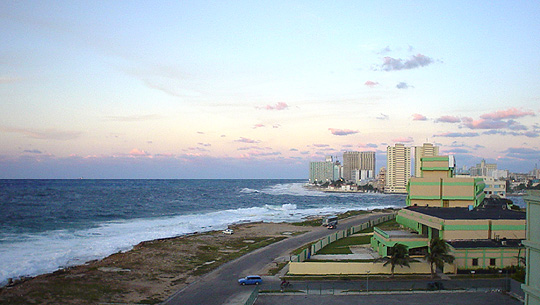 As a cold front approaches, the ocean waves become larger and crash on shore.
Driving along el Malecon at night
---
Page 1 Page 2 Page 3 Page 4 Page 5 (Bejucal) Page 6 Page 7 Panorama of Havana p.9 Guanabacoa